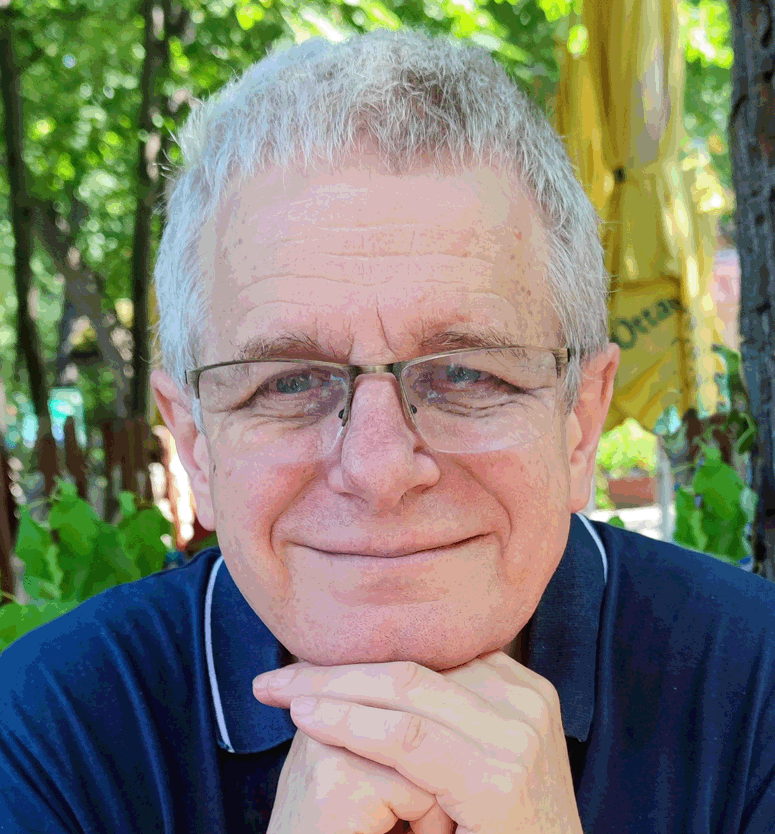 Miklós Szanyi
scientific advisor
szanyi.miklos@krtk.hu
Debrecen
+36308487082
Studies
2010 - DSc
1992 - PhD (CSc)
1986 - Institute of Postgraduate Studies in Economics, Budapest
1984 - Karl Marx University of Economics, Budapest
Jobs
2020 - ELKH KRTK
Institute for World Economics
research advise
2015 - MTA KRTK
Institute for World Economics
director
2013 - MTA KRTK
Institute for World Economics
scientific deputy directo
2012 - MTA KRTK
Institute for World Economics
research adviser
2008 - Debrecen University
Department for Economics
professor
2001 - HAS
Institute for World Economics
research adviser
1995 - HAS
Institute of Economic
senior research fellow
1985 - HAS
Institute for World Economic
research fellow
Academic activity
Fields of research
Microeconomic aspects of transition in Central and eastern Europe
Foreign Direct Investments
Technological development and innovation
Regional corporate cooperation and competitiveness
Publications
2020Szanyi, M.: Defining the Long-term Development Trends of Countries in East-Central Europe in the Context of Political Cycles. International Journal of Public Administration. https://doi.org/10.1080/01900692.2020.1749850
2019Szanyi, M.: Market Liberalism and Economic Patriotism in Capitalist World-Systems Palgrave-Macmillan, (2019, editor)
2019Szanyi, M.: Seeking the Best Master: State Ownership in the Varieties of Capitalism. CEU Press, (2019, editor)
2019Szanyi, M.: The Emergence of Patronage and Changing Forms of Rent Seeking in East Central Europe. Post Communist Economies. https://doi.org/10.1080/14631377.2019.1693738
2019Szanyi, M.: Műszaki fejlődés és hosszú távú gazdasági ciklusok. In: Szanyi – Török (szerk.): Trendek és töréspontok. Akadémiai Kiadó, Budapest 13-38
2019Szanyi, M.: Műszaki haladás és gazdasági növekedés. Magyar Tudomány, 179:9, 1359-1375.o.
2016Szanyi, M.: The reversal of the privatization logic in Central European transition economies: an essay. Acta Oeconomica 66:1 pp 33-55
2012Szanyi, M.: Economic Transformation and Industrial Restructuring: The Hungarian Experience. Maruzen Publishing Co. Tokyo
2012Szanyi, M.: Industrial clusters: concepts and empirical evidence from East-Central Europe. In: Welfens P.J.J. (ed.): Clusters in Automotive and Information & Communication Technology. Springer Verlag, 2012 pp. 90-116
2011Szanyi, M.: Lengyel Balázzsal együtt: Agglomerációs előnyök és regionális növekedés felzárkózó régiókban – a magyar átmenet esete. Közgazdasági Szemle, LVIII. évf. 2011 október pp: 858-876
2010Szanyi, M.: Industry Cluster and Regional Economic Growth: Evidence from Hungary. Hitotsubashi Journal of Economics 51:2 December 2010 pp.: 149-167
2010Szanyi, M.: A KMT-áramlások és modernizáció a rendszerváltó országokban. In: Magas I. – Kutasi G. (szerk.): Változó világgazdaság. Globális kormányzás – vállalati nemzetköziesedés – regionális fejlődés. Tanulmányok Simai Mihály 80. születésnapjára. A Budapesti Corvinus Egyetem kiadása, Budapest, 2010. 187-218.o.
2010Szanyi, M.: A dualitás kérdése a rendszerváltást követő gazdasági fejlődésben. Competitio, IX. évf. 1. szám 71-90.o.
2009Szanyi, M.: A gazdasági tevékenység sűrűsödési pontjainak (klaszterek) vizsgálata. Statisztikai Szemle 87. évf. 9. szám, 921-936.o.
2009Szanyi, M.: Tudomány és innováció, avagy mit és hogyan fejlesszen az állam az európai kis országokban? Külgazdaság, LIII. évf. május-június, 63-90.o.
2008Szanyi, M.: A versenyképesség javítása együttműködéssel: regionális klaszterek. Napvilág Kiadó 2008
Study trips
Conferences
Language skills
English - excellent
German - excellent
Russian - passive
Awards, recognitions
---
ELKH KRTK
Publikáció
---
MTA KRTK
Publikáció
Publikáció
Publikáció
Publikáció
Publikáció
---
Publikáció
---
MTA KRTK
---
MTA KRTK
---
Debrecen University
Publikáció
Publikáció
---
HAS
Publikáció
---
Publikáció
Publikáció
Publikáció
---
Publikáció
Publikáció
---
Publikáció
---
HAS
---
HAS
---
---
Institute of Postgraduate Studies in Economics, Budapest
---
Karl Marx University of Economics, Budapest