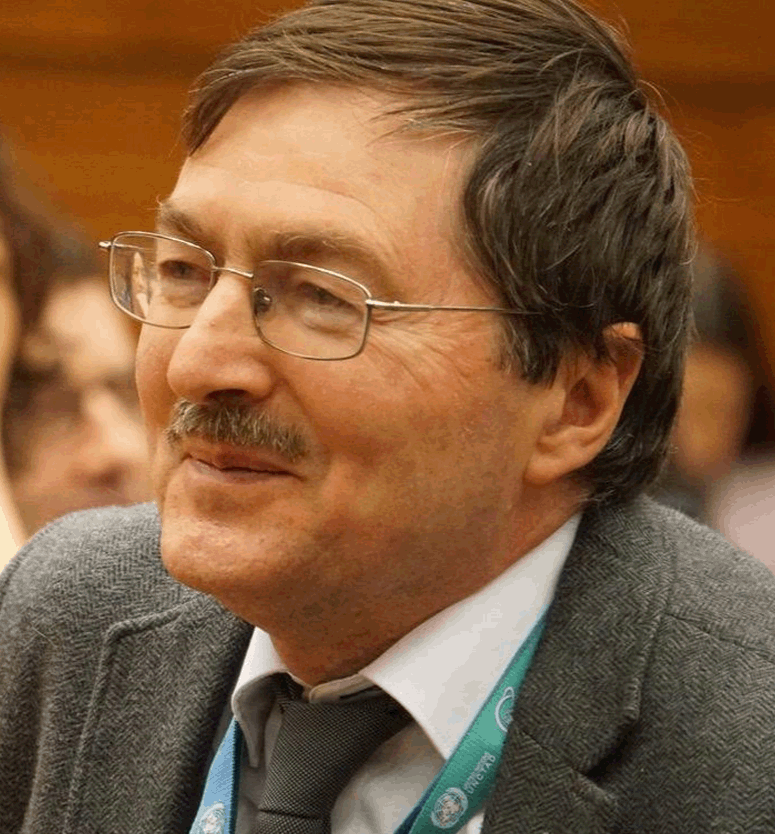 Kalotay Kálmán
külső munkatárs
Debrecen
+41786647481
Tanulmányok
Munkahelyek
Felsőoktatási tevékenység
Kutatási területek
Publikációk
MTMT Publikációs lista: https://m2.mtmt.hu/gui2/?type=authors&mode=browse&sel=10004609
2021Kalotay, K., Sass, M.: Foreign direct investment in the storm of the COVID-19 pandemic and the example of Visegrad countries. Acta Oeconomica 71(S1): 73–92.
2021Kalotay, K.; Sulstarova, A.: FDI in the Post-Soviet Space Three Decades after the Disintegration of the Soviet Union. Outlines of Global Transformations 14(5): 30–60.
2020Kalotay, K.: A Quarter Century of Global Foreign Direct Investment: A Shifting Landscape. In Spatareanu, M. (ed.) Foreign Direct Investment and the Multinational Enterprise. (Encyclopedia of International Economics and Global Trade, vol. 1) Singapore: World Scientific: 11–43.
2019Kalotay, K., Sass, M.: Managing in Emerging Markets in Central and Eastern Europe. In Grosse, R.; Meyer, K. (eds.) The Oxford Handbook of Management in Emerging Markets. New York: Oxford University Press: 763–795.
2017Kalotay, K.: Post-crisis crossroads for FDI in CEE. In Szent-Iványi, B. (ed.) Foreign Direct Investment in Central and Eastern Europe: Post-crisis Perspectives (Studies in Economic Transition) Houndmills, Basingstoke – New York: Palgrave Macmillan: 23–49.
2016Kalotay, K., Éltető, A., Sass, M., Weiner, Cs.: Russian firms in the Visegrád countries. Uluslararası İlişkiler/International Relations 13(49): 107–130.
2015Kalotay, K.: Acquisitions as engines of foreign expansion of Russian multinationals. In Demirbag, M.; Yaprak, A. (eds.) Handbook of Emerging Market Multinational Corporations (Research Handbooks in Business and Management) Cheltenham – Northampton MA: Edward Elgar: 239–259.
2013Kalotay, K., Panibratov, A.: Cross-border M&A and competitive advantage of Russian EMNEs. In Williamson, P.J.; Ramamurti, R.; Fleury, A.; Leme Fleury, M.T. (eds.) The Competitive Advantage of Emerging Market Multinationals. Cambridge: Cambridge University Press: 220–238.
2012Kalotay, K.: Indirect FDI. The Journal of World Investment & Trade 13(4): 542–555.
2011Filippov, S., Kalotay, K.: Global Crisis and Activities of Multinational Enterprises in New EU Member States. International Journal of Emerging Markets 6(4): 304–328.
2010Kalotay, K.: Patterns of inward FDI in economies in transition. Eastern Journal of European Studies 1(2): 55–76.
2010Kalotay, K., Sulstarova, A.: Modelling Russian outward FDI. Journal of International Management 16(2): 131–142.
2008Kalotay, K.: Russian transnationals and international investment paradigms. Research in International Business and Finance 22(2): 85–107.
2006Kalotay, K.: New members in the European Union and foreign direct investment. Thunderbird International Business Review 48(4): 485–513.
2004Kalotay, K.: Outward FDI from Central and Eastern European countries. Economics of Planning 37(2): 141–172.
2004Kalotay, K.: The European Flying Geese: New FDI patterns for the old continent. Research in International Business and Finance 18(1): 27–49.
2003Kalotay, K.: Működőtőke – válságban? Közgazdasági Szemle 50(1): 35–55.
2000Kalotay, K.: Is the sky the limit? The absorptive capacity of Central Europe for foreign direct investment. Transnational Corporations 9(3): 137–162.
2000Kalotay, K., Hunya, G.: Privatization and foreign direct investment in Central and Eastern Europe. Transnational Corporations 9(1): 39–66.
Tanulmányutak
Előadások
Nyelvtudás
Díjak,elismerések
---
Publikáció
Publikáció
---
Publikáció
---
Publikáció
---
Publikáció
---
Publikáció
---
Publikáció
---
Publikáció
---
Publikáció
---
Publikáció
---
Publikáció
Publikáció
---
Publikáció
---
Publikáció
---
Publikáció
Publikáció
---
Publikáció
---
Publikáció
Publikáció